Is law still one of the most sought-after disciplines?
Law is one of the most sought-after disciplines. At a time when everyone is going after the tech industry, lawyers and people who study law seem to proliferate. As it turns out, our societies are governor by increasingly complex laws, and the only real way to cope with the sheer immensity and complexity of these laws is to study the subject matter up close. Of course, not all law is about corporations and businesses bickering. There are tons of law practices you can explore, from education to international law, to environmental law and more. The question is, do you really want to be a part of this profession that many see like more than a mere vacation – to people law is a calling that they nurture and cherish. Today we will take a look at some of the pros and cons to get in law and what you can expect. Let's start with the upsides.
Why Study Law in the First Place?
Knowing how laws work will open countless possibilities for you. You will have the legal background to sort and navigate through difficult and stressful live decisions and situations without batting an eye. Whether this is buying a car or a home, settling a dispute with a rowdy neighbour or even visiting a public institution, you will have law on your side, making you a knowledgeable and self-sufficient individual in the legal sense. Law comes with many great upsides, and you will definitely have a good time navigating the otherwise murky waters that bind our societies together. But apart from having the upper hand in facing any legal dispute, knowing law will allow you to make smarter decisions about things such as:
Mortgages
Pensions
Investment
Knowing the law would mean that you are not easily taken in, but you can also be of help to others. Being knowledgeable about things that take years of study to master will quickly make you a force for good if you choose to act this way, and advice on a variety of issues, whether that is international law, environmental law or something else you hold dear and important. While the 'worthiness' of going into law is a personal thing, you are free to use the law as you see fit to your advantage or that of others. There is a purely financial value of your decision of course. A good lawyer can make between $70,000 and $128,000, right on par with any tech job out there, or in the very least, the majority of jobs. This is a respectable amount and if you are truly looking to exchange a few years of study for long-live financial security and stability, going into law should definitely be your first choice.
Are There Any Downsides?
Naturally, the law has some trade-offs when you are deciding whether to get involved. First off, the tuition fee in some of the best universities can be a little hefty. We are talking about $68,934 for the School of Law at New York University which is esteemed as one of the best options out there. Naturally, you don't have to worry much about making the wrong choice when it comes to law schools. They are ranked and available to everyone, but either way, you will have to be prepared and go into debt to cover the tuition fee, and it's a significant fee.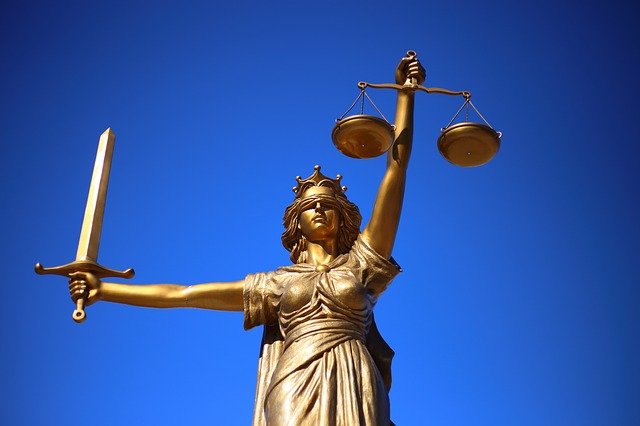 However, the good news is that even your starter's salary will be sufficient to cover your debt sooner rather than later. Another downside is that law is a study that requires undivided attention and focus. If you have the time and determination to study, you will have to spend four to five years picking the ropes and doing internship work. Most lawyers and legal people succeed around the age of 30 when they are more settled in their practices. However, the law is hard work – no different than banking and/or medicine, and if you expect a cushy living after the initial five-or-so-years, it's important to understand that you will need to be fully committed to your career for decades to come.
So, Should You Go into Law?
As we mentioned before, everyone goes into law for their own reasons. Some people enjoy the fact that law opens up doors for them. Yet, the choice of a career in law has to be predicated on personal choices. Much the same way you go to truenorthcasinos to make a decision about which casino to play next, so will your choice of a career in law be predicated on what you want for yourself when going into this venerated century-old profession.