As a law firm, we are often involved in issues related to immigration and VISA regulations. The US is the world's largest economy and a preferred destination for asylum seekers and migrants from around the world. According to Pew Research, in 2017, over 22.4 million people applied for a U.S, visa lottery that grants 50,000 green cards (lawful permanent residence) to individuals from other nations of the world. It is a choice destination as it is viewed as a land of opportunities for anyone willing to work hard and pay the price for success; after all, this is what underlines the concept of the American dream. Getting to the U.S. is a tough hurdle on its own, getting a job is another hurdle to scale. The task of job hunting can be quite tasking especially for an immigrant as the job market may be too saturated and where vacancies are open, employers may not be too keen to employ an immigrant. At times language may also constitute a challenge in getting jobs. However, the task of securing a job is not an impossible task if you have the required skills. Your dream of getting a job is valid.
Visa Regulations for Immigrant Workers in America
Different visa categories exist for different classes of immigrants depending on the motive behind their visit to America. For instance, there are separate visa classifications for the fiancé of a US citizen, cultural exchange visitor, temporary religious worker, foreign academic student, etc. It is very important for immigrants to understand that the class of visas issued to them may directly influence their capacity to find work. Visa classifications suitable for an immigrant in America includes; H-1B, H-1C, H-2A, H-2B, H-3. These are the categories of visas issued to temporary workers seeking to work in the United States. Therefore, it is recommended that an immigrant locksmith at least possess this category of visa before seeking paid employment in the country.
The ease of observing US visa tend to vary from country to country as special considerations may be accorded to immigrants from a particular location. The largest group of immigrants in the US are from the Philippines, a country that is neither visa-exempt and it also does not fall under the Visa waiver program. Therefore interested Filipinos willing to relocate to the United States will have to go through the rigor of applying for the visa at the US embassy where they would be required to file certain forms which may include the DS-160 non-immigrant form. The duration of time required for processing the visa may vary but it could extend to up to 2 months, although this is not really fixed.
Job Search Recommendation
In the quest for a job in the locksmith industry, it is recommended that the individual immigrant contact established organizations with nationwide reach such as Get Locksmith in order to leverage on their contact and goodwill in securing a job and growing your portfolio. Such an organization will perform the role of an agency in linking the job seeker with job opportunities but they may seek a percentage of the earnings of such individuals as charges for their services. The possibility of being scammed also exists when the individual embarks on a job search without proper knowledge of where to apply or how to apply. Working with the right organization will help mitigate the prospect of being scammed.
It is a much safer route to register with an agency since they already have the necessary reputation which you can also benefit from based on your affiliation with them. There is a possibility of sourcing jobs independently from online pages and job portals but there is a possibility of being scammed if you decide to go this route. For instance, the offer may be exaggerated by the client such that they may renege on the agreement much later and you could be on the receiving end of their unscrupulous behavior. However, an agency will likely know the right methods to identify and avoid scammers.
Job search in a new country especially one as developed like America requires a solid strategy and determination. Desperation at times can predispose the job seeker to be scammed hence it must be avoided. As an immigrant, you must familiarize yourself with the laws and practices of the industry you are active in so as not to contravene it and risk a fine or a ban. The consequences of a ban on an immigrant worker may be more severe and may take a toll on the finances of the immigrant, so it is better to work within the ambit of the law when seeking jobs.
We are all rather miffed when someone brings up a long terms and agreements sheet and expects us to read it. Sure, there are some exceptions in life that we all take. For example, people pore over contracts when purchasing new homes or taking a loan from the bank to do as much. When signing with your telecommunications company, you probably want to at least look up the termination clause. All in all, knowing a little more how the legal framework works are always welcome and encouraging. Companies definitely try to treat customers right, but the fact of the matter is there are some loopholes that allow the providers of services to get a little selective. Yet, reading the fine print will save you a lot of trouble in future. Here is why.
1. Inform Yourself about Termination Clauses
The most important bit of any legislation is to find out more about the way you can break off a contract. It does sound like the "wrong" attitude right from the get-go, but knowing your options can let you know what to expect.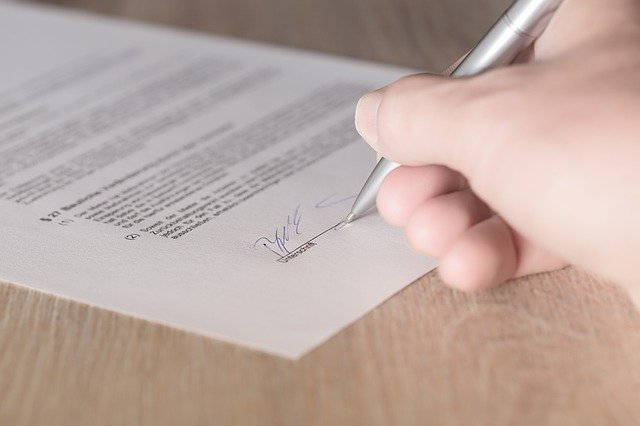 After all, a termination clause should be listed right there in a simple and accessible manner for everyone to see. Being familiar with this is just part of your rights as a customer. And if a contract states clearly, and without ambiguity how to break a relationship with a service provider off, this is surely a point in the company's favor.
2. Know Your Rights
The second reason why you want to read the fine print – however tedious the process is – is that you want to know your rights. Of course, there are people and organizations that make sure that any changes in T&C's are actually to the benefit – or at least fairness – of customers. Then again, having close scrutiny yourself will tell you quite a bit about what you are signing up for. For instance, you ought to look for things that can give you a better idea of what the company's policy is about sensitive issues, such as:
Termination
Return policies
Damaged products
Unsatisfactory service
Now, the truth is that because consumers have been empowered, these policies listed above are almost always in favor of the customer. For example, services such as locksmithspros always make sure that you are familiar with your rights in a bid to provide you with a close breakdown of everything you need to know about the nature of the service, plain and simple. This is precisely what you ought to look for in a company as well, and that is why the fine print is important.
3. Ask the Right Questions
You don't have to read through the entire slog of terms and conditions, most of which will certainly put you sleep. However, knowing how to ask the right questions is a big plus and you will have no trouble finding the right answers if you equip yourself with the right attitude. When purchasing a home, you want to know if the owners have mortgaged the home, because you would be buying those as well! This requires some research flair as well as knowledge of what terms are worth diving deeper for. When asking for bank credit, you need to know what the interest rate is, because the interest rate will stack up over the years, and you definitely want to do everything in your power to avoid just that! All in all, there are many reasons why it's mandatory that you take a closer look at the terms, but to do that – you must ask the right questions.
4. When to Hire a Lawyer or Attorney?
Hiring the right individuals is not a waste of money as some people suggest. You may be a fantastic specialist in one area, but simply don't have the interest or knowledge in another. To put it simply for you, you probably need an accountant to do your taxes quickly and efficiently and know for a fact that there is a specialist out there who will show the needed expertise and interest in helping you sort your taxes out! This is precisely the way things should work. When buying an apartment or a home, it's good to have the right specialist with you – whether this is a broker from an esteemed agency or a legal expert. Some people often quip that those people get "free money," but they are the ones who will guarantee that you are not signing anything that you would later regret.