As a law firm, we are often involved in issues related to immigration and VISA regulations. The US is the world's largest economy and a preferred destination for asylum seekers and migrants from around the world. According to Pew Research, in 2017, over 22.4 million people applied for a U.S, visa lottery that grants 50,000 green cards (lawful permanent residence) to individuals from other nations of the world. It is a choice destination as it is viewed as a land of opportunities for anyone willing to work hard and pay the price for success; after all, this is what underlines the concept of the American dream. Getting to the U.S. is a tough hurdle on its own, getting a job is another hurdle to scale. The task of job hunting can be quite tasking especially for an immigrant as the job market may be too saturated and where vacancies are open, employers may not be too keen to employ an immigrant. At times language may also constitute a challenge in getting jobs. However, the task of securing a job is not an impossible task if you have the required skills. Your dream of getting a job is valid.
Visa Regulations for Immigrant Workers in America
Different visa categories exist for different classes of immigrants depending on the motive behind their visit to America. For instance, there are separate visa classifications for the fiancé of a US citizen, cultural exchange visitor, temporary religious worker, foreign academic student, etc. It is very important for immigrants to understand that the class of visas issued to them may directly influence their capacity to find work. Visa classifications suitable for an immigrant in America includes; H-1B, H-1C, H-2A, H-2B, H-3. These are the categories of visas issued to temporary workers seeking to work in the United States. Therefore, it is recommended that an immigrant locksmith at least possess this category of visa before seeking paid employment in the country.
The ease of observing US visa tend to vary from country to country as special considerations may be accorded to immigrants from a particular location. The largest group of immigrants in the US are from the Philippines, a country that is neither visa-exempt and it also does not fall under the Visa waiver program. Therefore interested Filipinos willing to relocate to the United States will have to go through the rigor of applying for the visa at the US embassy where they would be required to file certain forms which may include the DS-160 non-immigrant form. The duration of time required for processing the visa may vary but it could extend to up to 2 months, although this is not really fixed.
Job Search Recommendation
In the quest for a job in the locksmith industry, it is recommended that the individual immigrant contact established organizations with nationwide reach such as Get Locksmith in order to leverage on their contact and goodwill in securing a job and growing your portfolio. Such an organization will perform the role of an agency in linking the job seeker with job opportunities but they may seek a percentage of the earnings of such individuals as charges for their services. The possibility of being scammed also exists when the individual embarks on a job search without proper knowledge of where to apply or how to apply. Working with the right organization will help mitigate the prospect of being scammed.
It is a much safer route to register with an agency since they already have the necessary reputation which you can also benefit from based on your affiliation with them. There is a possibility of sourcing jobs independently from online pages and job portals but there is a possibility of being scammed if you decide to go this route. For instance, the offer may be exaggerated by the client such that they may renege on the agreement much later and you could be on the receiving end of their unscrupulous behavior. However, an agency will likely know the right methods to identify and avoid scammers.
Job search in a new country especially one as developed like America requires a solid strategy and determination. Desperation at times can predispose the job seeker to be scammed hence it must be avoided. As an immigrant, you must familiarize yourself with the laws and practices of the industry you are active in so as not to contravene it and risk a fine or a ban. The consequences of a ban on an immigrant worker may be more severe and may take a toll on the finances of the immigrant, so it is better to work within the ambit of the law when seeking jobs.
Are you looking for a good attorney but it's your first time with such research? Well, as a beginner, you may easily feel a little confused about how you can find out the best attorney around. After all, if you've never needed an attorney before, you may miss some important pieces of advice.
Reason To Look For An Attorney
There might be a million different reasons why you need an attorney. Either you had a dispute with your neighbour or you've been involved in illegal activity, what matters for you is to find out the best professional in this field.
Some people are pretty acquainted with the world of attorneys, like casino administrations that have to fix a lot of disputes among gamblers or between the gamblers and the house, so they don't have any troubles finding the best professionals in the law and justice field, but for you, things may look a lot more complicated.
Casino administrations are frequently accused of cheating on the gamblers or not releasing the jackpots to the winners claiming a lot of unheard reasons. A good attorney can help you to fix any kind of situation. First of all, consider that the frequent disputes with casinos in the real world encourage gamblers to take the way to the online casinos. You can not only enjoy the best casino games at any time and without you have to waste time waiting for a seat at a table to get finally free, but you can also collect fantastic bonuses, promotions, and a lot more benefits like at https://www.sportbettingindia.com/bonuses.
But your situation may be different than a dispute with a casino house. So, let's discover how you can get the right attorney for your case without wasting your efforts around.
Make A Note Of These Precious Tips
Take a pen and make a note of our tips below to help you identify and pick the right attorney for your situation. You know, getting the right person makes all the difference when it comes to justice and law. Ready to go? Here you are with these important tips that everyone should know when looking for a good attorney:
Study the attorney's CV
Not all attorneys are just the same. Every one of them has a specific set of skills and a dedicated education for certain kinds of legal problems. So, you can find attorneys who are experienced in divorce, others who are skilled in financial fraud. When you look for a professional in this field, get information about their CV and specialities to make sure about your choice.
Don't choose a young attorney
Although we don't want to discourage you with young attorneys, you should also consider that the younger the attorney the lower their experience in the field. That's why you should focus on the attorneys who have a certain level of experience and, if possible, with professionals who have a specific and positive experience with cases that are similar to yours.
Gather references around
Before you decide to hire an attorney, ask for references. Talk to someone whom you may know already hired that attorney and ask them about their experience. Or ask for an attorney they know and may suggest you for your specific case. Word of mouth is often the best way to know about an attorney's skills.
Choose an attorney who accepts a retainer
Before you hire an attorney, ask them if they are willing to accept a retainer from you. This way you will have more time to make money for paying the entire rate. Also, it gives you an idea of the attorney's availability and personal attitude.
Interview attorneys
Once you have a list of possible candidates to hire, get an appointment and go to meet them in their offices. Don't be shy and ask as many questions as you have. Good attorneys don't hesitate to give you all the answers you need. Make sure you can establish a confidential and solid relationship with your attorney. If not, go on looking elsewhere.
Don't be afraid to fire a bad attorney
Certain cases are complicated and it's challenging to find the right attorney. In the meanwhile, you may have hired someone whom you thought was good for your situation, but revealed not to be enough skilled over time. If so, just don't be afraid to fire the bad attorney and start looking for a better one.
You have to focus on getting the best legal protection on your side, no matter what specific situation you have to fix through the attorney, be consistent all through your search for the right attorney.
The COVID -19 pandemic has dramatically changed the way we work, deliver products and services, and live life. Instead of the traditional early morning drive or commute and an 8-to-5 set-up, many employees are now forced to stay at home. One's home has become the new office thanks to restrictions imposed by the government to slow down the spread of the virus. At first, the idea of working at home seems like a dream. You don't need to worry about the commute hours, noise, and distracting co-workers, and you can easily complete the tasks that you normally do in secret!
But the excitement and novelty wear off, and after a few days, reality happens. Work from home can be lonely. And it can be stressful too and may impact you psychologically. And for some, there's a blurring of lines between work and family. So how do you keep motivated, healthy, and maintain the right family-work balance?
Remote Working Is Changing How We Think and Behave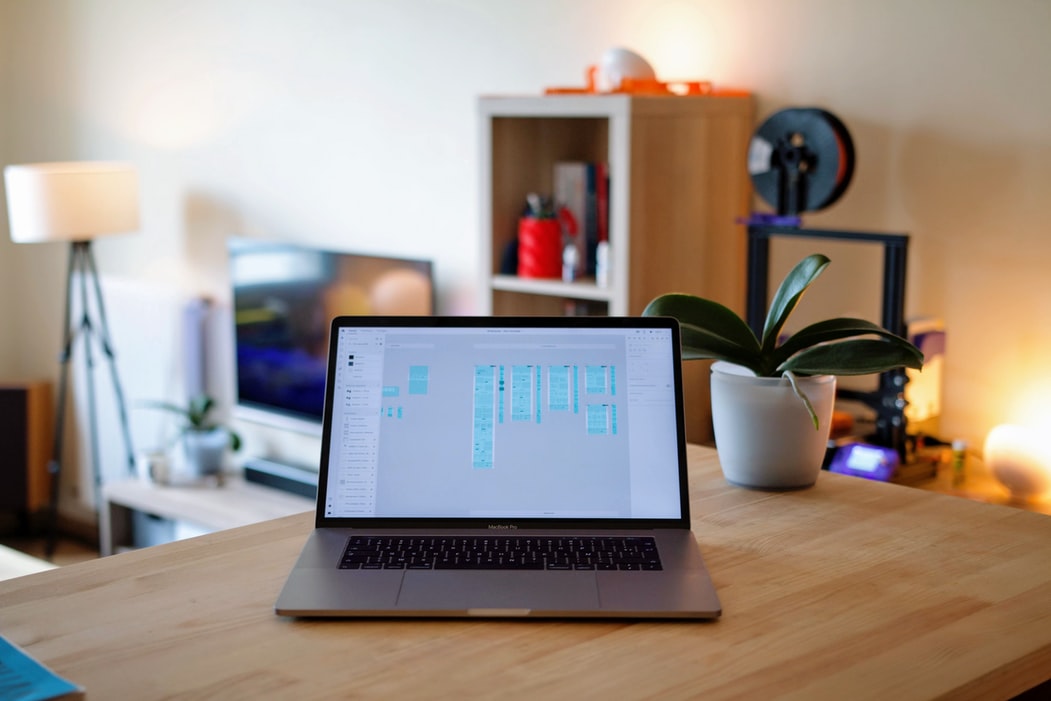 Working from home offers you a chance to save on commute time and spend more time with family members. You're at home and you complete your tasks from your comfort zone. There's more opportunity to spend quality time with your family since they're a few steps away literally. However, there are also some cons that employees who are working from home. And according to one survey conducted during the pandemic, home-working employees in the United Kingdom, the United States, Canada, and Australia are working more hours than before. In this survey, employees from the Netherlands and United Kingdom are those who stand out and they often work until 8pm8 regularly which extends the normal working day. Also, employees based in Denmark, Spain, and Belgium worked until 8 pm. But compared to their counterparts in other countries, this was only momentary and they have returned to their pre-pandemic level.
More than the long hours' worth of work, remote work also brought several problems to employees. It can also lead to stress and isolation and in the long run, it can also lead to burnout. As an employee dabbling in remote work, you must know how to manage these stressors. Experts have weighed in and they believe that remote work is here to stay, and it's critical that employees remain pumped up and motivated for the long run.
So How Do You Remain Motivated?
Some different approaches and strategies can help you remain motivated and engaged in remote work. Described below are some of the few tricks that are recommended by experts who understand the pros and cons of this new normal in work.
Follow a schedule. It's important that you still allow a rough schedule even if you're just working from home. If you're the type of person who moves around in a regular office, then you can do the same in a work from the home set-up. Pay attention to the areas where you want to work and make sure that these can help you concentrate. You will find different tips and recommendations on sites like Zaitaku Job Navi on how to set up and plan your workspace. More than this, you also need to assign some places that are 'work-free zones'.
Set a boundary. If you're working from home, it doesn't mean that you can extend your working hours. Before you sign up for a remote work arrangement, the schedule should be clear with your immediate supervisor and the management. It's important that at the end of the day, you close your laptop and focus on your other activities. This also extends to your family members. It should be clear to them the hours that you are working and the time for family. However, this can be challenging now that schools are closed and some kids will ask for your help and attention every day.
Don't forget to socialize. Although you're working from home, it doesn't mean that you have to box yourself and remain isolated. There are creative ways on how to connect with colleagues even if you are working from home. For example, you can schedule regular check-ins with your team or supervisor. You can do this not just to provide updates, but to sort out other issues or problems if there are any.
In a list about remote work tips, here's one that not be ignored: take a break. No matter how hard, demanding, or pressing the deadline is, you must give yourself the chance to pause, rethink what you're doing, and just relax. As they say, remote work is here to stay, and you should have the motivation to remain engaged for a long time.
As a law firm, we often meet people in stressful situations and over the years we have collected some valuable information on what can be done to prevent some of those situations. During the last years, we've seen an increase in home alerts related to home burglaries, sometimes committed by criminals disguised as contractors or representatives of various services. It's urgent to change all locks on doors and windows as soon as possible but people dealing with such an emergency do not have any precious time to waste doing research online to find the best locksmith possible. They need fast and efficient help, especially if there is also a small child locked inside a house or a vehicle. If they have done their homework beforehand, they should be able to get in touch with reliable technicians who can reach them on time and avoid a potential tragedy. If they never took the time to look for a trustworthy locksmith for emergencies, things might get a little tricky. Assuming you are not yet confronted with any kind of a lock or key emergency, and you are simply trying to think ahead, here are a few ideas to help you find the best people for the job – and save them in your contacts.
Tip#1: Timing Is Of The Essence
If you have recently bought a new home, this is the perfect time to get in touch with a locksmith for the first time and ask them to change the locks. This will ensure no one else will be able to enter your property without your knowledge or consent.
You may also want to upgrade the existing locks with a smart lock system that will enable you to track all the persons who will be entering your home. Consider using a common Internet hub to keep all your systems under control. A professional locksmith service should be able to help you choose the best bespoke solutions for your exact needs.
If you have been living in the same house or apartment for a while now, and you have never encountered any problems with your locks or keys, this might be the time to start looking for a locksmith. The repetitive use and the wear-and-tear factor are prone to make your locks less efficient in time, and even cause them to stop working at some point. It is better to be prepared before something does happen.
There are no locksmiths working with the police so if someone claims they do, be aware that it may be someone who is trying to take advantage of your situation. Instead, start your search by going online to search for locksmith services in your area. Keep in mind not all companies shown in search results are authorized locksmiths. Make sure to get personal recommendations and go through the recommended vetting before hiring. It's also important to pay attention to the proximity factor should play an important role when determining which service to hire. A lockout emergency requires the immediate assistance of a lock technician who should be able to reach your location within half an hour or less; a locksmith located in a different state will definitely not be able to cater to this particular need. Know what to focus on, and look for it. Compare services, rates, customer reviews, tools, software, and procedures.
Tip #2: Check Their Business
See that you hire professional locksmiths who are licensed and authorized to function. Ask for proof of licensing and authorization, and confirm they are using a local address.
Give them a call outside the regular working hours to make sure they ca provide you with the needed help in case of emergencies.
Tip #3: Ask For Written Estimates
This is a critical step that will ensure you will hire a reliable locksmith. After creating a list of projects or repair work over the phone, they should provide you with an estimate of the time they will take to finish the work. They should also offer a written estimate upon their arrival – make sure they confirm this as well.
When it comes to filing a divorce and parting lives with the partner, many people resort to do-it-yourself attorneys, which doesn't prove good in the long run. Having an experienced divorce attorney by your side helps with the smooth navigation of the process and also helps in terminating the case at the earliest.
Helps To Terminate An Imperfect Marriage Perfectly
When you file for a divorce case, there are chances that you make mistakes in the stressful journey. Also, the legal system is very complicated to accomplish all obligations with perfection. Forgetting to address simple issues or wrong estimation of the value of the asset can delay the divorce proceedings. With the help of a divorce attorney, you can be sure that the case will be handled perfectly and the minor mistakes will not create costly realizations for the rest of the life.
Conclude The Case At The Earliest Without Delays
The court documents and forms can be very technical at times as they require in-depth information for documentation. Filling them by yourself can be lethal, and any problems with the paperwork will result in delays in the court's ruling. Experienced attorneys can deal with court forms easily and help in getting the divorce at the earliest.
Helps With A Dose Of Expert Advice
An experienced and expert attorney serves as a source of advice and information that you will require while applying for a divorce. Divorce attorneys are experts in settling complicated issues in marital life and can be an invaluable resource when undergoing emotional and mental turmoil. Issues such as child's custody and support, income, debts, assets, and future assets can be settled easily when you have an experienced divorce attorney by your side.
Reduce The Stress Of Divorce Through An Attorney
Divorce is a stressful time for the applicant, and the best way to deal with it is through a divorce attorney. They will gather all the information, complete the paperwork and take care of almost everything about the divorce while you can spend valuable time framing your future. The attorney will take complete control over the legal work while you can concentrate on family future plans. Additionally, engage yourself in other activities to divert your mind. You could play at India Casinos or go shopping.
Helps To Attain A Win-Win Agreement Easily
After deciding to part ways with our spouse, it won't be easy to discuss other marriage terms with them. It becomes a challenge to meet the eye to eye and develop a mutual agreement that benefits both. A divorce attorney can help reach this agreement faster and in a mutually beneficial way.
Understand Your Rights Better
You may not be completely aware of your rights in a marriage that ends up in a divorce. Your attorney will be able to brief you of your compensations and entitlements after you part from your spouse through a mutual agreement. This will help you in receiving a fair share of the assets for financial independence. This also prevents you from being forced into an unfair agreement, either by your spouse or attorney.
Help Preserve Your Relationship With Your Children
Determining the custody of the child is a significant factor in a divorce process. Guidance with a divorce attorney will help you fight for your parental rights better so that your relationship with the child is not strangled.
What If You Don't Hire A Divorce Attorney?
If you navigate the complicated divorce process all by yourself, then you are putting your emotional and financial health at stake. You may also have to navigate through a hard and long divorce process. You may not negotiate a fair resolution and might have to oblige to the coercion exerted by your spouse and their attorney.
A divorce attorney helps you to maintain a better parent-child relationship by arriving at a fair custodial arrangement. Also, investing in a divorce attorney payback in the long run, as they help you to get a fair share from a broken marriage. Without skilled and experienced legal support, it is not possible to come to a fair agreement about alimony, share in property, debt, and child custody.
It is rather tough to alter a divorce order after it has passed the court. And thus, it is important to take the attorney's support right from the beginning to preserve and regain your rights and interests. A simple wise decision at the right time helps you to cross the future roadblocks in your life easily.
If you think that recruiting a new candidate is an easy job, you are drastically wrong. In recent years we've seen a drastic increase in the number of conflicts between employees and their employer that escalate to legal disputes. Many of these disputes are related to areas that once were considered private issues, or activities done outside of the working environment. With people connected to their smartphones 24/7 the borders between the working environment and our personal sphere are becoming increasingly blurred. Sharing photos from your workplace on your personal social media accounts may seem innocent but is often a violation of working policy. With Twitter, Facebook and Instagram being part of our daily lives many companies struggle to handle employees unaware that they may reveal company confidential information when being active on social media during working hours. Another area of conflict is related to online shopping and gambling. With the instant play casinos (called PaynPlay) and sports betting apps on our mobile phones, it's easy to forget that gambling of any kind, free or in exchange for money, during working hours, is considered a valid reason to have you fired. The same is true for online shopping. We see an alarming increase in both parties more often than before reaching out to get legal advice related to disputes due to social media, online shopping and gambling activities during working hours.
For HR professionals and any recruiter out there, the recruitment process is a delicate and ever-demanding task that requires innovative strategies. In fact, there have been several changes and implementations in HR technologies, so recruiters can take advantage of them to fix a lot of hiring challenges and picking the right candidate among hundreds of other candidates. However, these tools often focus on skills and personality, rather than addressing issues of "common sense" and what is allowed, and not allowed, during working hours. Asking the right questions during the HR interview is essential to prevent problems in the future. With a discussion about these topics already in the recruiting process, the company sends a clear message to the potential employe that they take these issues seriously.
Shortage Of Required Skills
One of the biggest problems in recruiting new people consists of a shortage of skilled candidates. This problem rises especially for positions that require a specific education path that only a few people have in the CVs. So, for recruiters, it's fundamental to have a good recruitment plan and a clear vision of what skills they need to find in a new candidate along with a strong awareness of what they can give the new candidate in terms of training and advancement.
In other words, recruiters should consider what they can offer to new candidates and what they want to get from them at the same time. If the ratio is well balanced, there are excellent chances of hiring the right person and start an ongoing job relationship.
Follow These Ways To Recruit The Right People
The recruitment process is time-demanding and costly. Every firm out there would like to have the righ5t candidate knocking at their door in the morning without having to start the entire process. But things don't go this way, though.
So, here are some excellent ways that are meant to drive your attention in the recruitment process on what really matters for your business:
Verify the information
Many candidates come for a first job interview with a superb CV where you can find excellent education references and even some previous job experiences. Many inexperienced recruiters tend to get impressed by such CVs and forget the importance of verifying in person the statements appearing on them. So, rule #1 for a savvy recruiter is to always verify that the information on a CV is true.
Human touch
Establish a human relationship with the new candidates when interviewing them is essential to open up the discussion related to the activities mentioned above. Try to make them feel at ease with you, ask for personal hobbies or free-time activities like online shopping and gambling. Let your candidates talk a little about themselves and the things they love to do. Maybe you are going to discover that you have more things in common than you may suspect. Perhaps both of you love football and support the same team or love to place bets online. Finding something you have in common makes it easier to talk about what is allowed during working hours. Talking about personal passions is the best way to understand what type of person you are dealing with, so give enough space to it during your next job interview.
Engage your employees
If you want to attract new candidates to your firm, you should discover why your current employees chose to work for you. So, engage them and ask them why they love working with you. Think well, your employees are your best ambassadors for your firm and brand.
Job descriptions
Although you are hiring for a job position that involves complex tasks, you should always try to be as clear and brief as you can. Give details about the job you are offering without spending too many lines. List the duties, tasks, requirements that are necessary for your job offering, but don't forget to tell something about your company's history and vision.
Online recruitment
Today, you can find plenty of online recruitment platforms, like UpWork and others. These tools are superb to post a job offer and get candidates to find you in no time. Open an account as a recruiter, spot a job offer, and select the best candidates. You can invite them for a job interview online where you will tell more about your job offering and requirements.
Trial period
If you are not sure about hiring candidates, you can propose a trial period. During this period, they will try the job and see if they like it and can do it. At the same time, you will understand if those candidates are the right people for you or not. Make sure to be clear about how long the trial period will be and about the payment. Either you are hiring online or in person, prepare a contract to sign for the candidates with all the details about the job duties, responsibilities, goals, payment, hourly rate, and more.
Working with new candidates might be a little hard at the beginning. You have to give them enough time to learn about the job and understand how they can do it the best way possible. Offer some specific training to help them get into their position's frame of mind.
There are many reasons why you might need to turn to an attorney for aid. You might need answers to questions, or you might need their legal services. For example, if you or someone you love has gotten into an accident as a result of texting and driving, a good attorney can help. Texting while driving brings with it many dangers and yet, people regularly text and drive.
In an effort to curb the number of drivers who regularly ignore the illegality of texting while behind the wheel, places like Toronto have taken it upon themselves to rent billboard space along the Gardiner Expressway with the simple text "Text and Drive" beneath which is the name of a funeral home. While the funeral home in question doesn't exist, the billboard serves as a public service announcement.
Dangers of Distracted Driving
Any activity where your attention as a driver is taken off the road is considered a distraction. Distracted driving can take the form of trying to do more than one activity at the same time, emotional distress that compromises your focus. Driving distractions typically fall into one or more of the following three categories:
cognitive distractions which take a driver's mental focus off driving
visual distractions which take the driver's eyes off the road to look out a window or out the mirror, or anywhere else
manual distractions which physically remove the driver's hands from the steering wheel often to reach something like a phone in order to text while driving.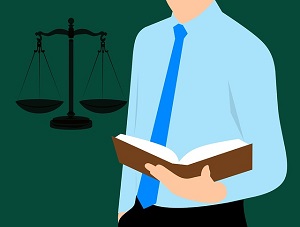 Common Texting and Driving Injuries
Texting while driving is just one of many examples of distracted driving which can result in very serious injuries:
Soft tissue damage
Lacerations
Head injuries
Broken bones
Torn ligaments
Severe burns
Paralysis
5 Ways to Prove Someone is Texting and Driving
Cell phone records that a lawyer can subpoena.
Witnesses including bystanders who may have seen the other person texting.
Police officer's testimony after the accident.
Security feed or surveillance camera footage.
Accident reconstruction that proves negligence and distracted driving.
Finding the Best Texting and Driving Lawyer
If you need to find a texting and driving lawyer, look for:
A distracted driving lawyer who has worked with cases similar to yours. Every case is different but you want someone who works specifically with texting and driving situations.
A distracted driving lawyer with a history of satisfied clients. You should verify case history while deciding which lawyer is best for your case.
Moreover, a good lawyer or team of lawyers will offer things like a free case evaluation. This is where you speak with them about your situation and they offer advice on whether they can take the case, and what to expect if they do. When you speak with lawyers they will help you determine what, if anything you are entitled to, what steps to do next, how long the process will take before you get compensation, what to expect over the course of your case, and answer any additional questions you might have
Whether you are looking for information about texting and driving, regular accidents, medical malpractice, or anything else, there are often time constraints on the case which is why it is important to always reach out to an attorney immediately. Time is against you and you need a great texting and driving lawyer to help you. The sooner you call an attorney to get answers to your questions, the sooner you can relax knowing your case is in good hands.
Once you have spoken with an attorney and worked through the free case evaluation, you can take time to relax by playing some of your favourite online casino games. Real money casinos give you the chance to unwind after a long day and get great bonuses. The most common is the welcome bonus which literally welcomes you to the casino by giving you more money in your account with which to gamble. There are often rewards based on how many games you play and how often you play them. You can check here to learn which bonuses and which games are most common. With online casinos, you get the chance to win more often because the operating costs are lower. You also get the chance to win more in the event you do win, so the money you take away after enjoying some of your favourite card games or slots is higher than in a traditional casino. What's more, you get better bonuses with more regular rewards through loyalty programs making online casinos a more attractive option. Just remember don't play on your phone when driving!
If you really want to run your own business, you will want to play by the book. This means having your taxes all sorted. At a time when the gig economy is booming and more and more people are moving to freelance, you are probably considering the move yourself. And, since this is the case, you are probably willing to go the extra-legal steps to make sure that all of your income is well-documented and free of government supervision. Being a freelancer doesn't exempt you from tax duty, just to the contrary. However, if you teach yourself the right habits early on, you will find freelancing to be quite a rewarding profession. You will of course have to deal with clients, and have bosses, but the fact is you will find the experience quite rewarding all the same. So, why is tax compliance important for freelancing?
1. Freelance Rules Are Different
Freelancers may be "freer" to pick their tax regiment, but this doesn't mean they are exempt from it. As a freelancer, though, you can choose how much to contribute towards your retirement fund and how much to pay for health insurance. When it comes to finding an office job, though, this is usually chosen by your employer and this is not quite ideal for some. For example, you may want to pay less for either of these things and have more ready money in cash. So, yes, freelancing rules are a little different, but ultimately, you will have to do your taxes all the same because you must comply with the law. In other words, you need to:
Track your income
Pay all taxable amount
Submit annual tax statements
2. Why Is Tax Compliance Important?
It's easy to get a little side-tracked as a freelancer. After all, you are working remotely or from public venues, and you may not exactly feel obliged to be a part of the system. However, any income that is generated by a citizen must be declared to the tax office.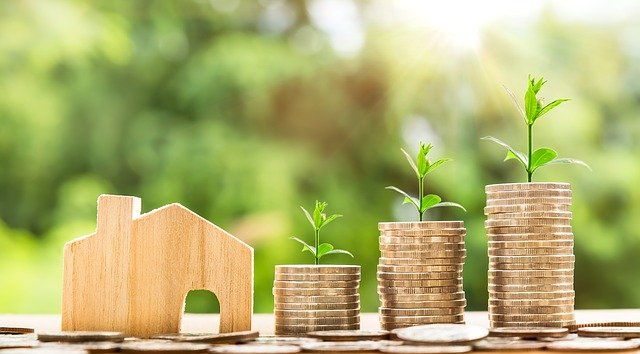 Even though you have chosen to not be an exact part of the system, you still have to comply with its rules. That means tax compliance, which is understandable and a necessary part of the experience all the same. Those looking to circumnavigate these rules can expect trouble. Tax offices track all and any payments that come through the banking system or even through e-wallets. Therefore, full disclosure as a freelancer is always the best policy.
3. Who Is Freelancing Today?
There are many professionals who choose to freelance instead of working in a dedicated company. Many people prefer to work as part of a company as contractors, with more freedom to pick their hours and assign their own working hours. Tempting as this prospect is, you should know that this also opens some room for additional red tape. After all, as a part of a company, you have some of your tax all sorted out by the accounting department. When you choose to go solo, however, you will have to be a little more vigilant of the myriad little accounting hiccups that may occur and that you may need to address yourself.
4. Freelancers Are Just Qualified
Make no mistake. When you hire a freelancer for your company, you are hiring a trained professional who is fully aware of how everything works. Freelancers are even more inclined to be better than standard employees. For a freelancer to stay competitive, they need to adapt, learn and develop their skill sets. Clients are happier with the better quality service, after all, and that is precisely what freelancers can bring to the table. Whether you are booking a locksmith or a freelancer coder, you will always want the best expert dispatched. In the case of locksmiths, the more experienced an individual is the better, and freelance locksmiths are just that! For more details visit this website that offers the services of such individuals. Now, not all freelancers will make the cut as the best professionals out there, but the truth is you have nothing to worry about because the so-called gig economy makes it very easy to spot the good ones and rule out the rest!
Law is one of the most sought-after disciplines. At a time when everyone is going after the tech industry, lawyers and people who study law seem to proliferate. As it turns out, our societies are governor by increasingly complex laws, and the only real way to cope with the sheer immensity and complexity of these laws is to study the subject matter up close. Of course, not all law is about corporations and businesses bickering. There are tons of law practices you can explore, from education to international law, to environmental law and more. The question is, do you really want to be a part of this profession that many see like more than a mere vacation – to people law is a calling that they nurture and cherish. Today we will take a look at some of the pros and cons to get in law and what you can expect. Let's start with the upsides.
Why Study Law in the First Place?
Knowing how laws work will open countless possibilities for you. You will have the legal background to sort and navigate through difficult and stressful live decisions and situations without batting an eye. Whether this is buying a car or a home, settling a dispute with a rowdy neighbour or even visiting a public institution, you will have law on your side, making you a knowledgeable and self-sufficient individual in the legal sense. Law comes with many great upsides, and you will definitely have a good time navigating the otherwise murky waters that bind our societies together. But apart from having the upper hand in facing any legal dispute, knowing law will allow you to make smarter decisions about things such as:
Mortgages
Pensions
Investment
Knowing the law would mean that you are not easily taken in, but you can also be of help to others. Being knowledgeable about things that take years of study to master will quickly make you a force for good if you choose to act this way, and advice on a variety of issues, whether that is international law, environmental law or something else you hold dear and important. While the 'worthiness' of going into law is a personal thing, you are free to use the law as you see fit to your advantage or that of others. There is a purely financial value of your decision of course. A good lawyer can make between $70,000 and $128,000, right on par with any tech job out there, or in the very least, the majority of jobs. This is a respectable amount and if you are truly looking to exchange a few years of study for long-live financial security and stability, going into law should definitely be your first choice.
Are There Any Downsides?
Naturally, the law has some trade-offs when you are deciding whether to get involved. First off, the tuition fee in some of the best universities can be a little hefty. We are talking about $68,934 for the School of Law at New York University which is esteemed as one of the best options out there. Naturally, you don't have to worry much about making the wrong choice when it comes to law schools. They are ranked and available to everyone, but either way, you will have to be prepared and go into debt to cover the tuition fee, and it's a significant fee.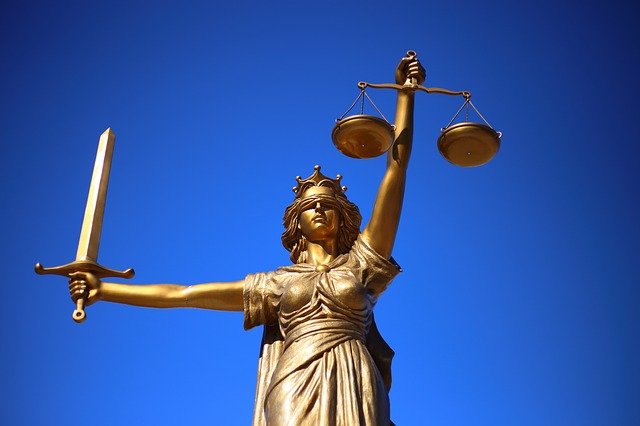 However, the good news is that even your starter's salary will be sufficient to cover your debt sooner rather than later. Another downside is that law is a study that requires undivided attention and focus. If you have the time and determination to study, you will have to spend four to five years picking the ropes and doing internship work. Most lawyers and legal people succeed around the age of 30 when they are more settled in their practices. However, the law is hard work – no different than banking and/or medicine, and if you expect a cushy living after the initial five-or-so-years, it's important to understand that you will need to be fully committed to your career for decades to come.
So, Should You Go into Law?
As we mentioned before, everyone goes into law for their own reasons. Some people enjoy the fact that law opens up doors for them. Yet, the choice of a career in law has to be predicated on personal choices. Much the same way you go to truenorthcasinos to make a decision about which casino to play next, so will your choice of a career in law be predicated on what you want for yourself when going into this venerated century-old profession.